Helping sleep medicine evolve from volume-based care to value-based care.
Branding / Web design / WordPress integration / Print collateral
Somnoware came to me with an amazing mission and a difficult market. Their objective: To improve sleep care by unlocking data from all stakeholders in the sleep medicine cycle and sharing it on the cloud.
The challenge was figuring out how to communicate their distinct value propositions to the various stakeholders in the sleep medicine industry.
I did this by first diving into their business plan and model and getting to understand the different facets of sleep medicine and how all of the pieces fit together and depend on each other. As I dug deeper into the business research, I also began to help put together case studies that illuminated the user experience. This helped me to uncover the common thread and the overarching positioning for Somnoware: Access to centralized data to improve care and reduce costs. I then applied this theme to the messaging and communicated it through color, imagery and content hierarchy.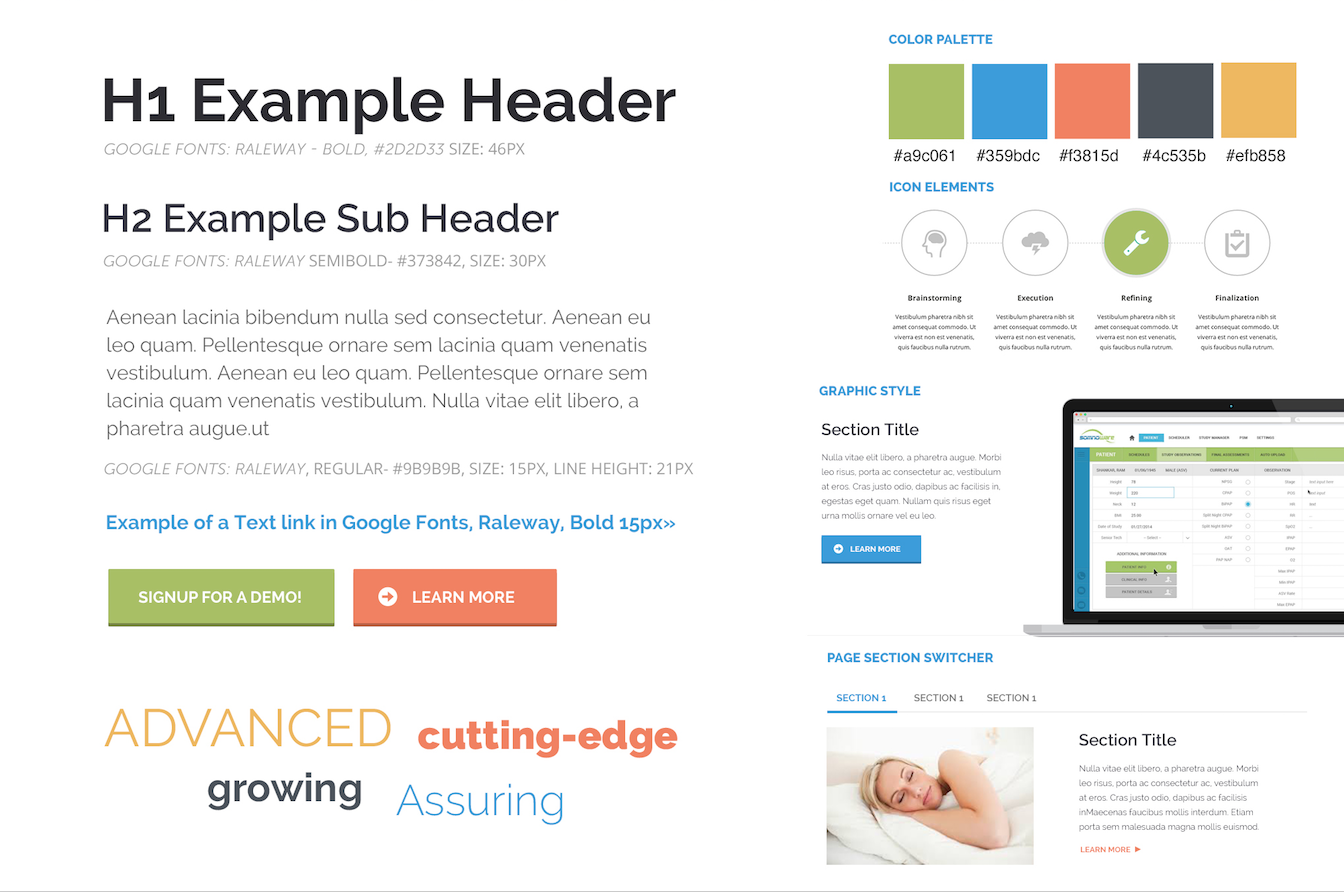 I started out with a style tile (mini style guide) to introduce some possible looks and feels for the brand and website.
The vibrant yet soft colors helped us convey branding for the overall company as well as help to differentiate and label the various stakeholders.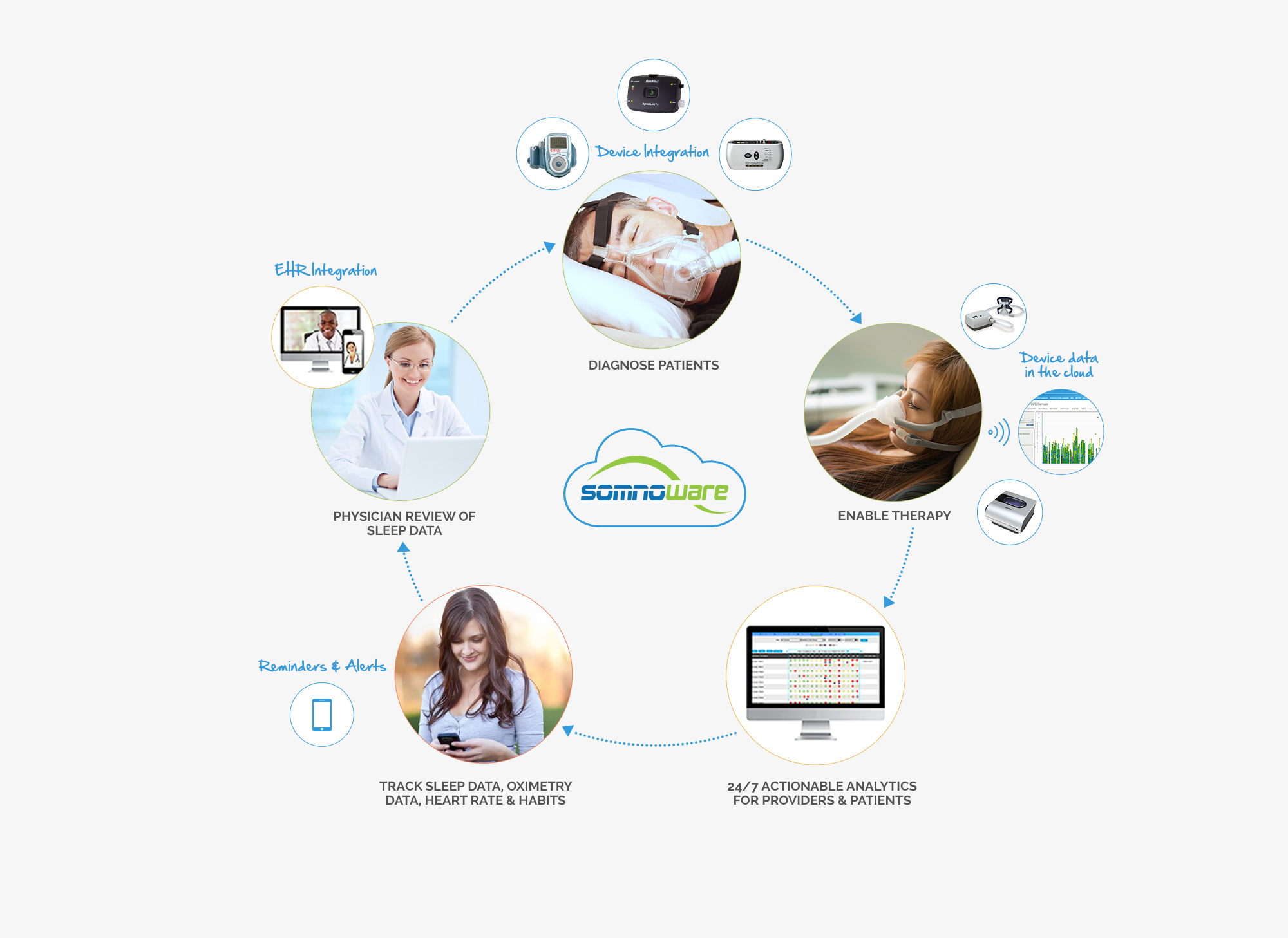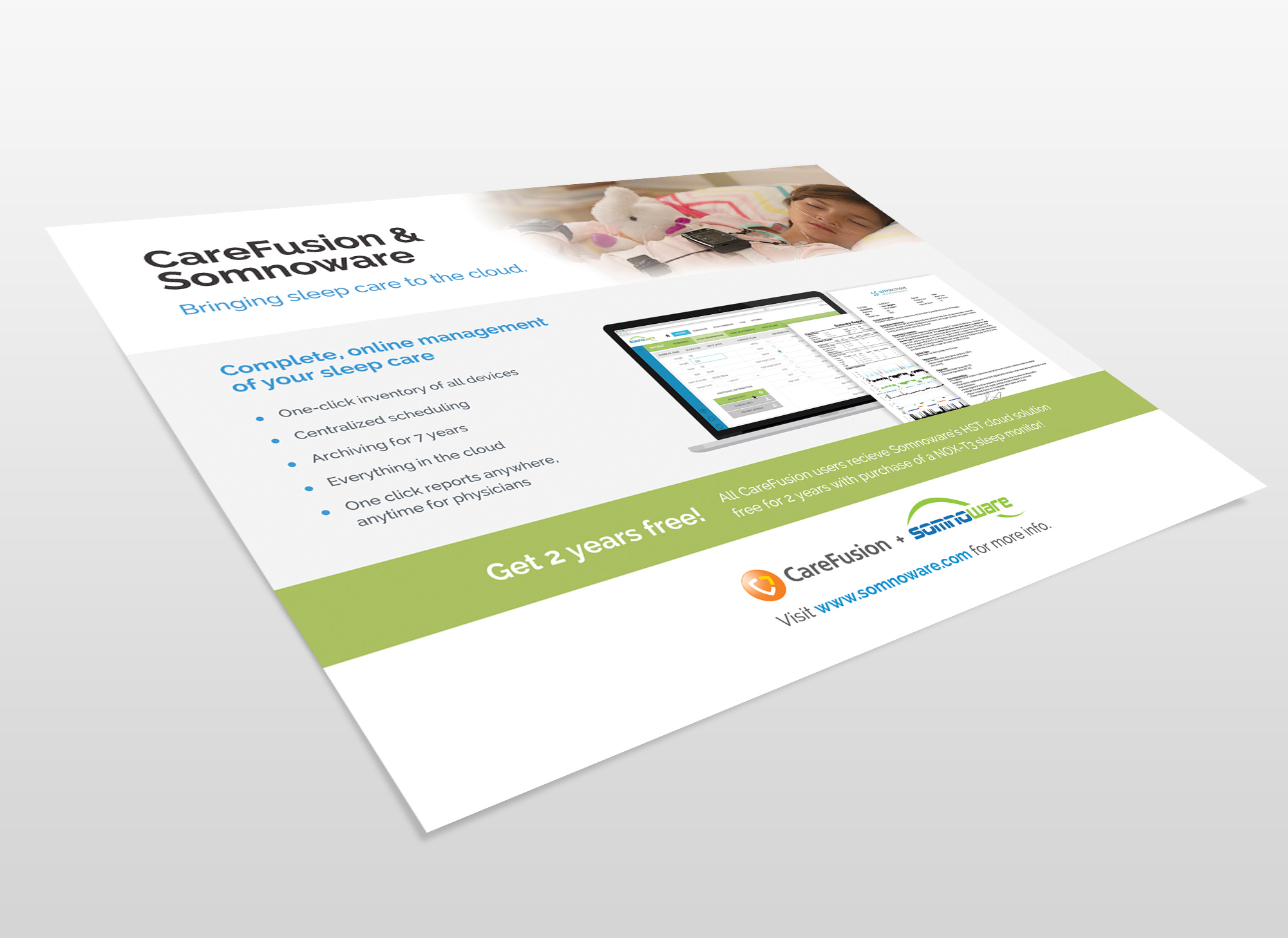 I created a cycle graphic to illustrate the workflow of the Somnoware platform – something that would work on the web but also translate well to print mediums for event collateral and flyers. I also designed various flyers to announce Somnoware partnerships.
My tasks
Brand guideline creation
Global element and typography settings
Page layout design and WordPress integration
Custom graphic and icon design
Photography curation, optimization and editing
WordPress plugin installation, configuration and framework customization
Responsive testing
Marketing collateral design
Ad and social asset design